A NEW VISION FOR WILLOUGHBY
From this iconic hilltop, the stories that mattered most to Australians were broadcast for more than 60 years. Now, new stories are set to unfold as Mirvac transforms the home of broadcasting into homes of unparalleled beauty and distinction.
Hidden from view for decades, a spectacular panorama of bushland, city and sky has been revealed, a gift to the people of Willoughby, a homecoming for those who will claim it as their own.
NINE by Mirvac is envisioned as a place of profound beauty where people and community matter, the landscape and nature are revered, and life is a celebration of every precious moment.
Unmistakably Mirvac.
WELCOME TO WILLOUGHBY
ARCHITECTURE
Bold and timeless architecture expresses an attitude of modesty and elegance. A restrained palette of hand-pressed brick, sandstone, terracotta and textured concrete, beds the buildings into the landscape and lets nature draw them together.

Leading architectural studio, CHROFI, together with Mirvac Design have expressed past, present and future through three distinct architectural styles, melded to form a united identity.
*Artist's Impression
*Artist's Impression
INTERIORS
Sophisticated and luxurious, residences are layered with bespoke features that feel personal, rich and warm. Crafted joinery and natural stone kitchen benchtops are inspired by a landscape of honey-hued sandstone and flora native to the region.

The collaboration of MIM Design and Mirvac Design, has produced homes that wrap you in a cocoon of comfort, offering endless scope to express your own personality and style.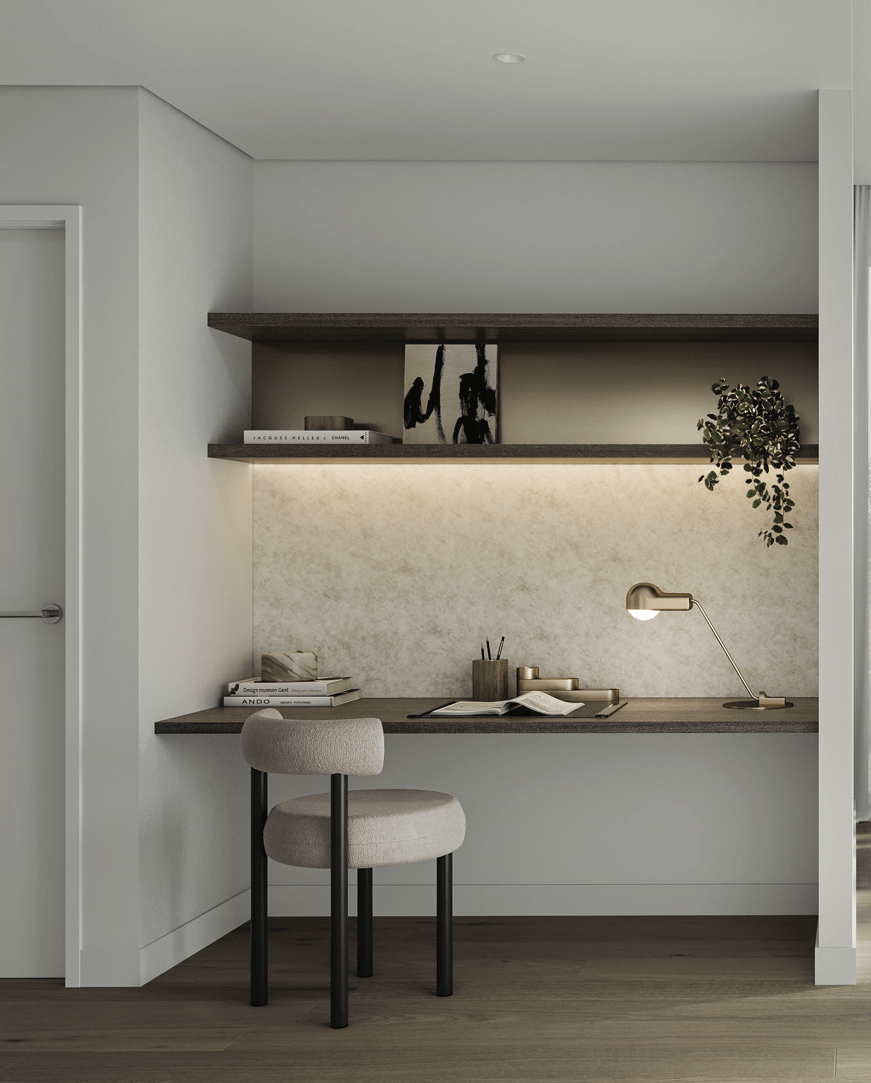 *Artist's Impression
LANDSCAPING
Landscaping draws from the local environment, weaving greenery between buildings to create a feeling of belonging, a sense of home. Landscape design firm McGregor Coxall has selected local indigenous plant species respectful of the surrounding bushland, creating spaces that are both intimate and open, authentic and diverse. The planting palette offers habitat for native flora and fauna, alongside seasonal favourites that make spring and autumn a sensory delight.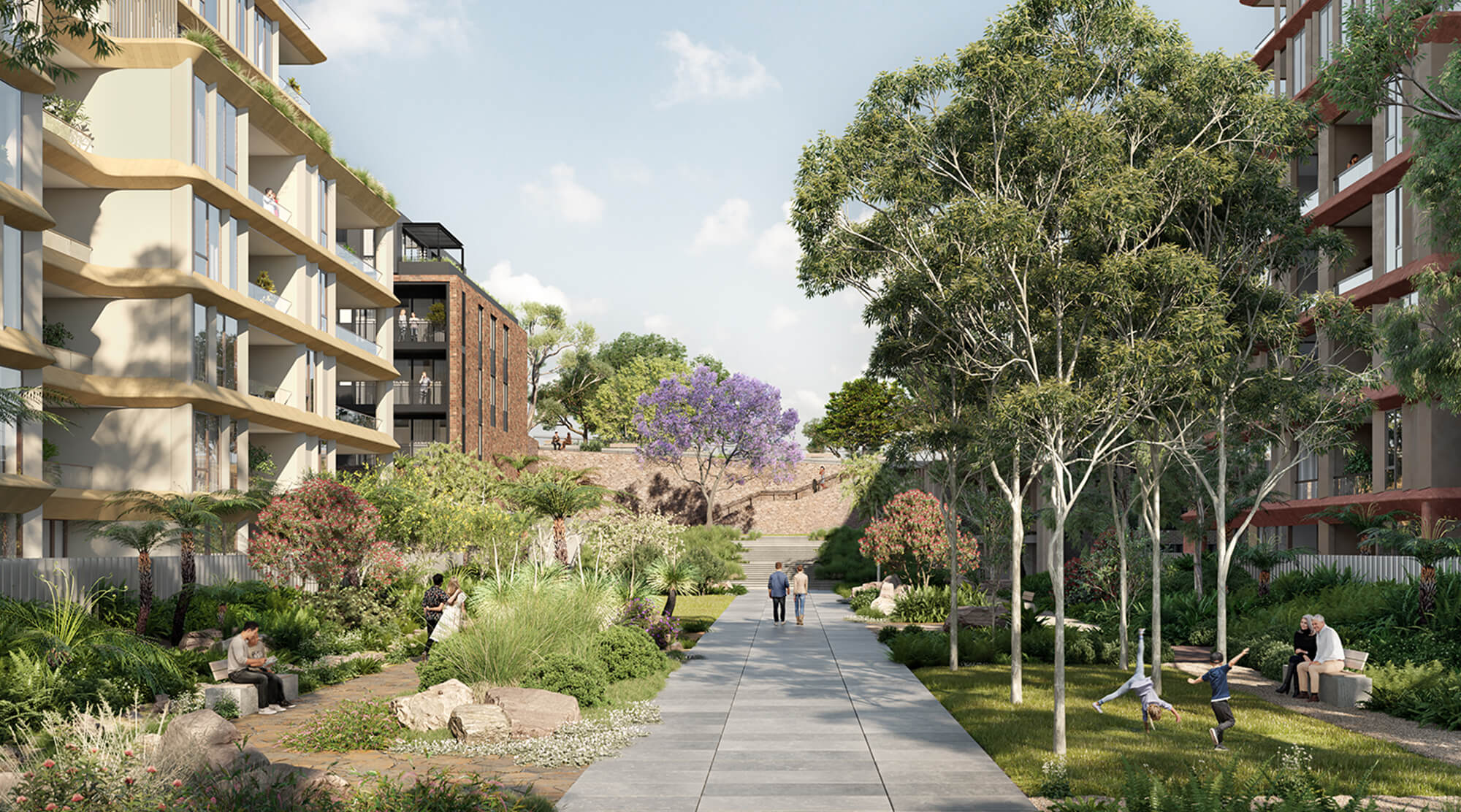 *Artist's Impression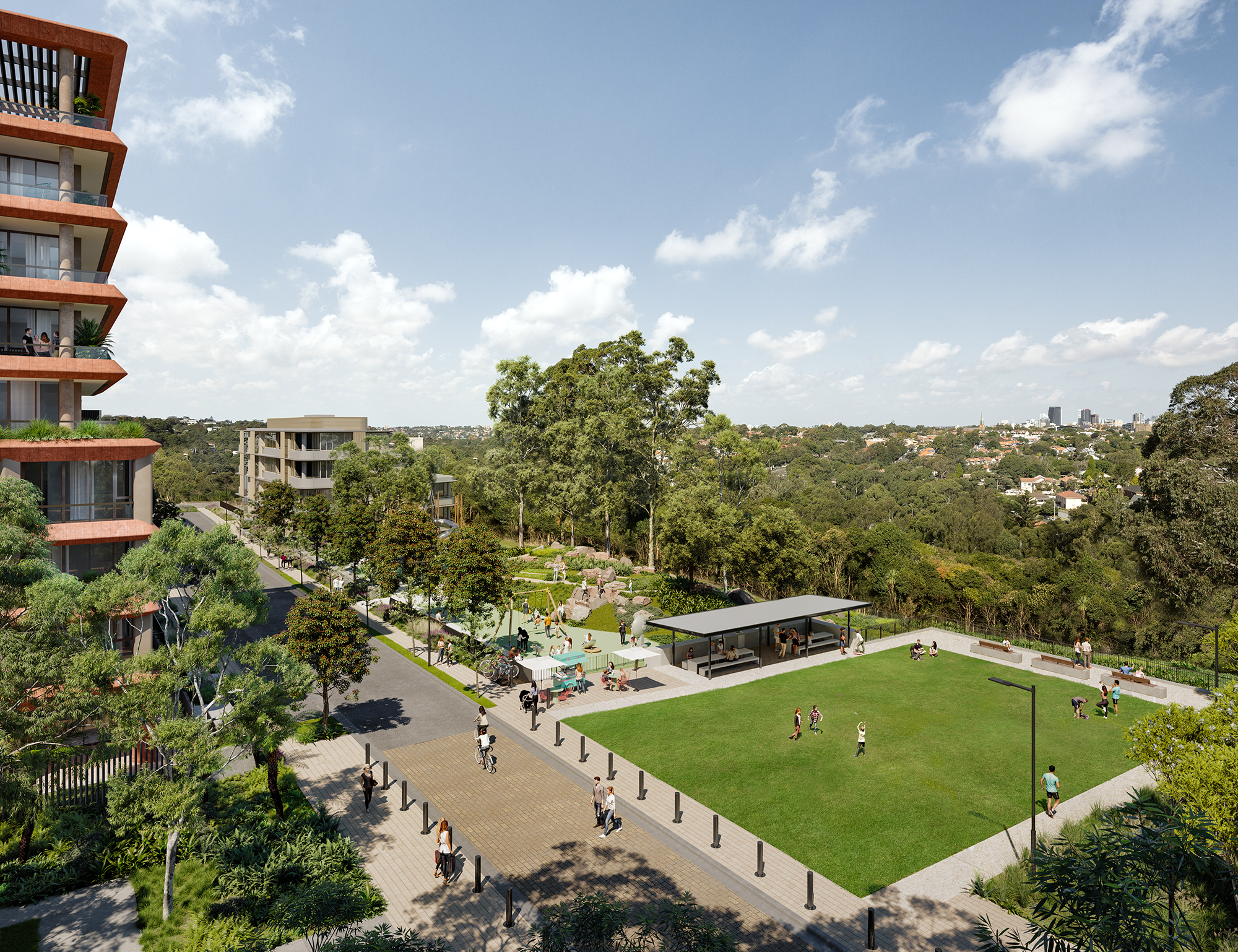 *Artist's Impression
PARKS
Stroll along the pocket parks for play and relaxation, or get active on the vast green space of The Lawn, with covered barbecues for outdoor dining. For the young and young at heart, Parabol Playground weaves the history of television into sculptural forms, made from the very material used to broadcast television for more than 60 years.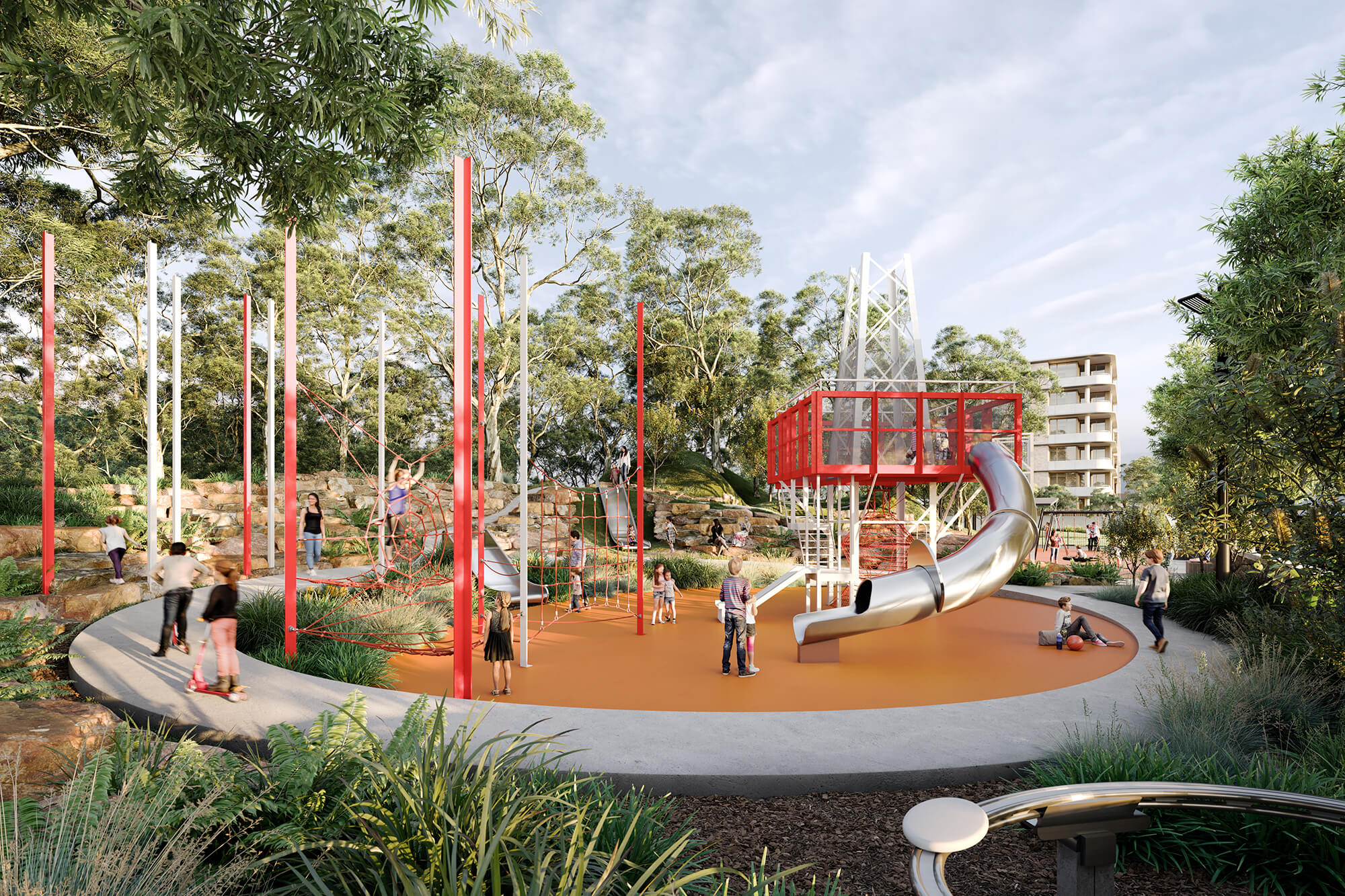 *Artist's Impression
PLAYGROUND
Set against a backdrop of tall shady trees and a landscaped nature trail, Parabol Playground is an accessible, inclusive playground that will encourage the community to gather. Featuring slides, climbing nets and covered barbecues, the playground will also house a section of the 233-metre iconic tower that stood on the site for over 60 years, ensuring the history of Channel 9 is remembered for generations to come.
*Artist's impression was produced prior to planning approval, statutory approval and commencement of construction and is subject to change. The information, image and artist's impression depicting interiors and exteriors are intended only as a guide and are not to be relied on as a representative of the final product. Furnishings shown are not included.