THE MIRVAC DIFFERENCE
QUALITY AND CARE
IN EVERY DETAIL
For 50 years we have been reimagining urban life in Australia - creating exceptional living experiences through the pursuit of quality and care in every little detail.


A HISTORY BUILT ON
REIMAGINING URBAN LIFE
For half a century Mirvac has been at the forefront of the Australian development and construction industry, recognised by our peers through more than 800 industry awards and by our customers who have rewarded our unrelenting commitment to quality and care with their loyalty.

Understanding that the customer is at the heart of our success, we have never been tempted to cut corners or compromise on the quality of materials we use, nor the people we employ.

Our reputation for quality has not been earned overnight but over many decades in which we have delivered on our purpose, to reimagine urban life, guided by The Mirvac Difference.

The Mirvac Difference is your assurance that when buying a Mirvac home, you will enjoy peace of mind, dealing with a company that is accountable, responsible, and will always do the right thing by its customers.

This is our legacy.

MIRVAC CONSTRUCTIONS
5 STAR GOLD RATING*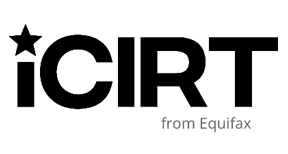 *Rating of Mirvac Constructions Pty Limited (rated by an independent rating tool and operating in New South Wales)
The use of the iCIRT star-rating is subject to Equifax's terms, exclusions and/or disclaimers which are available at www.buildrating.com Please scan the QR code for further information on this particular iCIRT star-rating.
Issued by international ratings agency Equifax, the iCIRT (Independent Construction Industry Rating Tool) star rating assesses the capability, capacity and ability of a company to deliver a trustworthy building.